Hey Friends, Welcome to the new tutorial. You know what is the main problem blogger face when going for blogging? The main problem is they face is about the Hosting type. They don't know what type of blogging they need. In that Confusion, they Buy Hosting from the wrong platform. And After few days they start facing problems like their site response becomes very slow. The site loads slow. If more people reach their website the site crash. Then they face more problem for changing their new server or Hosting. They afraid of buying the New Hosting plan. So, today we are going to learn about How to choose Hosting for Your Website/Blog. So let's Begin...
# What Is Web "Hosting" or Simply "Hosting"
The word "Hosting" itself defines their name. Who do you a  host? In simple words, Hosts are those who have Given you the permission to stay in their house. The Same definition is working Here. Do You Know about the "Renting" What happens there? You pay some money to stay in their home. And you Pay them per month. Means, You pay them some money to buy the hosting of their room. Similarly, You are Buying here.
Let me introduce you with other Example: You Know about "Leasing" You Pay here some money to buy the ownership or full authorisation of that space. Right? Suppose, You have taken a big area on lease for few month for your shop now after taking that you can change the Interior Infrastructure of the shop to look it good. Aso, you decorate it according to your wish.
Same happens Here, You Take an area for lease on the internet called hosting. You pay money for that. and to make a website is same as that of making infrastructure and decoration on the hosting.
# What needs to keep in mind while going for hosting
Simply while taking a plot what you need to think about? You see the space Area, you see whether your friends can stay in there or not? You see these things while choosing your Hosting plan
Storage
Bandwidth
server performance
Let's start with the step by step
# Storage
Storage is the main parameter you need to keep in mind. This is the web space which is needed to keep your data on the internet. Suppose if the storage is very less and you need to store more data then you will find problem your site may crash. So you first calculate about your monthly storage you need to keep your data. or if you have a high conversion of data then you Normally opt for the storage which is having very unlimited Storage.
# Bandwidth
This is you can say is the area where your friends stay. Bandwidth allows your customer to be on your site. the more bandwidth the more customer you can have on your site. So while choosing the hosting choose unlimited bandwidth as per my opinion
# Server performance
This is also one of its main parameters needs to keep in mind. You know today many companies are there who have started providing hosting services. So to choose a good hosting server.
# Best Hosting Providers which we trust
This is the best Hosting which Earningbox is using. This is one of the best hostings I can recommend you go and buy.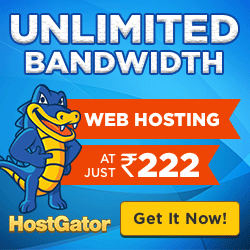 You can go here and buy the product this will help us grow our website. Yes, for sure we will get commission but this will Indirectly help you by getting more researched topics. So, Help us grow we will help you the same. 
Join Our EB Society to get more researched topic. I will be with a new researched topic to share with you. Feel free to message me. Comment below if you want something else to learn.
Also, you can subscribe to our Premium Plan and get the best-searched topic in your inbox. You can increase your earning by 20X by reading and following premium blogs. Click Here to become a premium member. All the best. Cheers!!!